Guatemala Literacy Fellows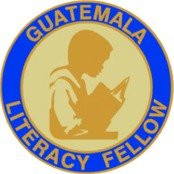 For every $1,000 that a Rotary Club contributes to the Guatemala Literacy Project, it is entitled to name one Guatemala Literacy Fellow. This recognition program, similar to the Paul Harris Fellow program, recognizes individuals who have provided tangible and significant assistance in the endeavor to bring the gift of literacy to children in Guatemala. These persons may be any individual of the club's choosing, whether or not they are Rotarians.
Spotlight: Newest Guatemala Literacy Fellows
George McIlvaine
Cheyenne, WY
World Community Service Experience: Russia, Nicaragua

"George (now deceased) served as DG in 2006-2007. Literacy was a huge part of his Rotary service of over 40 years."
H. William Trigg Jr.
Boardman, OH
World Community Service Experience: Guatemala, Mexico

"I support the GLP because education is the way to help people out of poverty."