The Revolving Fund Model
Numbers used are examples and do not reflect actual costs.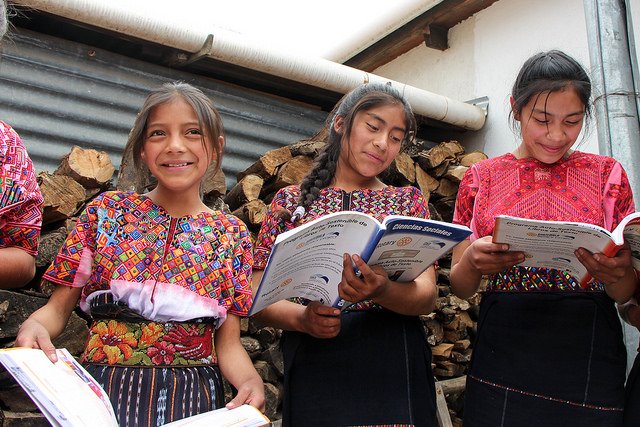 Sustainability: Textbooks and Computers
The Textbook and Computer Programs use a sustainable "revolving fund" model, whereby parents pay a small rental fee for their children to use the books or computers. Program schools save this money in a designated fund which is eventually used to buy new books and computers as the old ones wear out. Thus the programs are 100% financially self-sustaining.
97% of schools that have been active in the Textbook Program for at least five years have replaced their books at least once, and 32 Computer Centers have renewed their technology as well.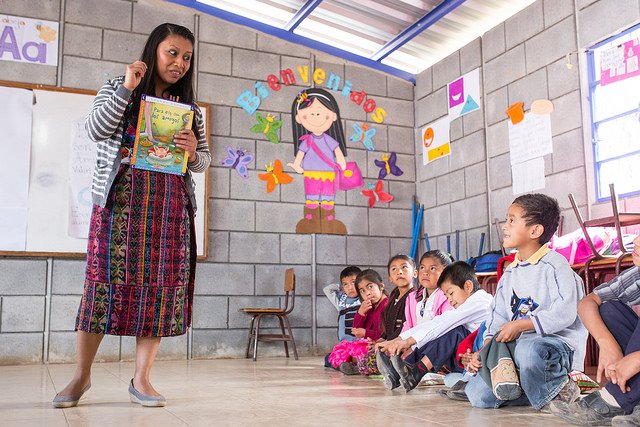 Sustainability: Spark Reading
The Spark Reading Program achieves sustainability by building local capacity for reading instruction. The teachers who participate in Spark are able to better educate generations of future students, and they also share their knowledge with other teachers. As American writer and historian Henry Adams said famously: "A teacher affects eternity; you can never know where his influence stops." In turn, the students who benefit from these Spark-trained teachers spread their newfound love of reading throughout their homes, their schools, and their communities, fostering a true culture of reading.
Sustainability: Youth Development
The Rise Youth Development Program achieves sustainability by transforming the lives of indigenous young people who then contribute to the development of their entire country. Currently, 53% of program graduates are helping to pay for their younger siblings' education—breaking the cycle of poverty for more young people in their own generation.