We're a month into the new Rotary year and making significant progress toward our goals! So far, 38 clubs have pledged to contribute over $70,000 to this year's global grant, which will provide high-quality books, computers, and teacher training to impoverished schools in Guatemala. It's a great start… but there are still many students in need of your help!
Take promising young Rise scholar, Yoselyn, for example.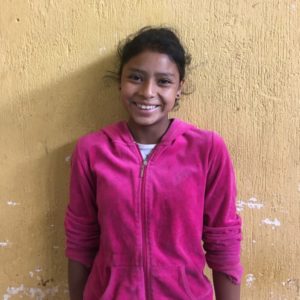 Yoselyn dreams of becoming a doctor one day, and thanks to the support of her sponsor and the GLP, she can attend educational workshops that strengthen her leadership, professional, and all-around life skills. Read more about Yoselyn—and why she hopes to study medicine—here.
Will you consider supporting more students like Yoselyn by asking your club to include the GLP in your 2019–⁠2020 budget? 
Here's how:
Join the Global Grant
Invite your club to join the Global Grant #1989785 hosted by the Rotary Clubs of Guatemala Oeste (D-4250) and Sudbury, ON (D-7010). The grant pays largely for educational tools like textbooks and computers as well as top-notch training for local teachers.
This year's Global Grant pledge deadline is November 30, 2019. Don't wait—bring up the GLP at your next club meeting! All pledges must be made through our easy online form. 
Sponsor a Student
Get those books and computers into the hands of students by sponsoring a scholar in the GLP's Rise Youth Development Program. There are over 300 Rise Program scholars who show great potential but face overwhelming obstacles, and they need your support to stay in school next year and benefit from the GLP's long history of sustainable, tried-and-true programs. If your club has been continuing to support GLP global grants for years, this is also a great way to connect your club's support with an individual child who you are helping.
Hey, Canadians—don't forget about that extra match!
We will once again apply for the matching grant from the government of Canada—which has the potential to match your club's funds up to 6.5 times!! This may be the last year Canada offers this fantastic opportunity, so maximize your club's giving potential while you still can.