Invite your club to join the Global Grant #2351451, hosted by the Rotary Clubs of Guatemala Las Américas (D-4250) and Downey, CA (D-5280). The grant pays for educational tools like textbooks and computers as well as top-notch training for local teachers and youth development. This year's Global Grant pledge deadline is December 1, 2023. Don't wait—bring up the GLP at your next club meeting! It's easy to pledge—just fill out this simple form below!
73 Rotary Clubs have pledged to our new Global Grant! Will your club join them?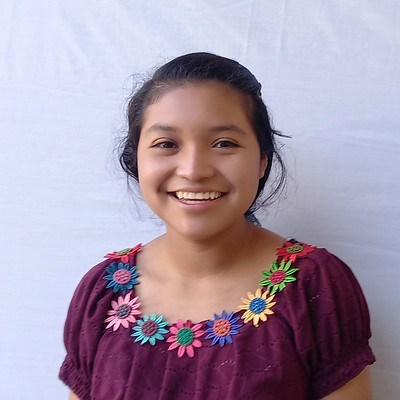 We're a few months into the 2023-2024 Rotary year and making significant progress toward our goals! So far, 73 clubs have pledged to contribute almost $170,000 to this year's global grant, which will provide high-quality books, computers, teacher training, scholarships, and youth development to impoverished students in Guatemala. It's a great start…but there are still many students in need of your help!
Take promising young Rise scholar Debora, for example.
Debora dreams of becoming a teacher one day, and with the support of her
sponsor and the GLP, she will be able to attend educational workshops that
strengthen her leadership, professional, and all-around life skills.
Hey, Rotarians—don't forget about that extra match!
You can contact your District Rotary Foundation Chairperson to find out if your donation is eligible for matching with District Designated Funds (DDF). The sponsor clubs and the GLP will take care of all Global Grant paperwork and request matches from The Rotary Foundation—helping your club funds multiply nearly three times!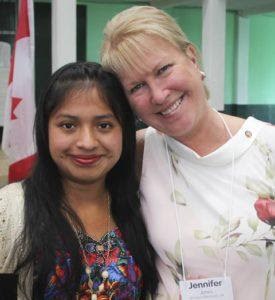 Get those books and computers into the hands of students by sponsoring a scholar in the GLP's Rise Youth Development Program! There are over 900 Rise scholars who show great potential but face overwhelming obstacles, and they need your support to stay in school next year and benefit from the GLP's long history of sustainable, tried-and-true programs. If your club has been supporting the GLP global grants for years, this is a great way to connect your club's support with an individual child you are helping.
Hosted by the Rotary Clubs of Guatemala-Las Américas (D-4250) and Downey, CA (D-5280)
Arvada, CO
Aspen, CO
Breckenridge-Mountain, CO
Brunswick, ME
Burton upon Trent, UK
Calgary, AB
Centerville-Farmington, UT
Coeur d'Alene Sunrise, ID
Collin County, TX
Culver City, CA
Dearborn Heights, MI
Doncaster, UK
Downey, CA
Downtown DeLand, FL
Dundee Area, MI
Durango Daybreak, CO
Fairfax, VA
Gainesville, FL
Grand Cayman Central, Cayman Islands
Grande Prairie, AB
Greater Rochester, MN
Grosse Pointe Sunrise, MI
Handsworth, UK
Kenilworth, UK
Kingsville Southshore, ON
La Asunción, GUA
La Quinta, CA*
La Reforma,  GUA
Ladysmith, BC
Lake Butler, FL
Lakeshore (Baroda-Stevensville-Bridgman), MI
Las Americas, GUA
Leavenworth, WA
Livingston Sunrise (Brighton), MI
Market Bosworth England
Nanaimo, BC
North Raleigh, NC
Old Montreal, QC
Orcas, WA
Oro Valley, AZ
Parker-Cherry Creek Valley, CO
Penetanguishene, ON
Pensacola, FL
Peoria North, AZ
Pinehurst, NC
Plymouth, MI
Redondo Beach, CA
Rhondda, UK
Rice Lake, WI
Rochester Risers, MN
Rochester, MN
Southam 2000, UK
Starke, FL
Stourbridge, UK
Summit County (Frisco), CO
Tamworth, UK
Thunder Bay (Lakehead), ON
Trenton, ON
Tustin-Santa Ana, CA
Tysons Corner, VA
Venice Suncoast, FL*
Waterdown, ON
Wayne, MI
Wellington, ON
Westminster 7:10, CO
Windsor-Roseland, ON
Winnipeg St. Boniface-St. Vital, MB
Woodstock Noon, IL
Yarmouth, ME
Yorba Linda Sunrise, CA
*Rotary Clubs that have contributed via DDF.
If you believe your club should be included in this list but isn't, please let us know.
District 5080
District 5170
District 5495
District 6380
District 5330
District 6960