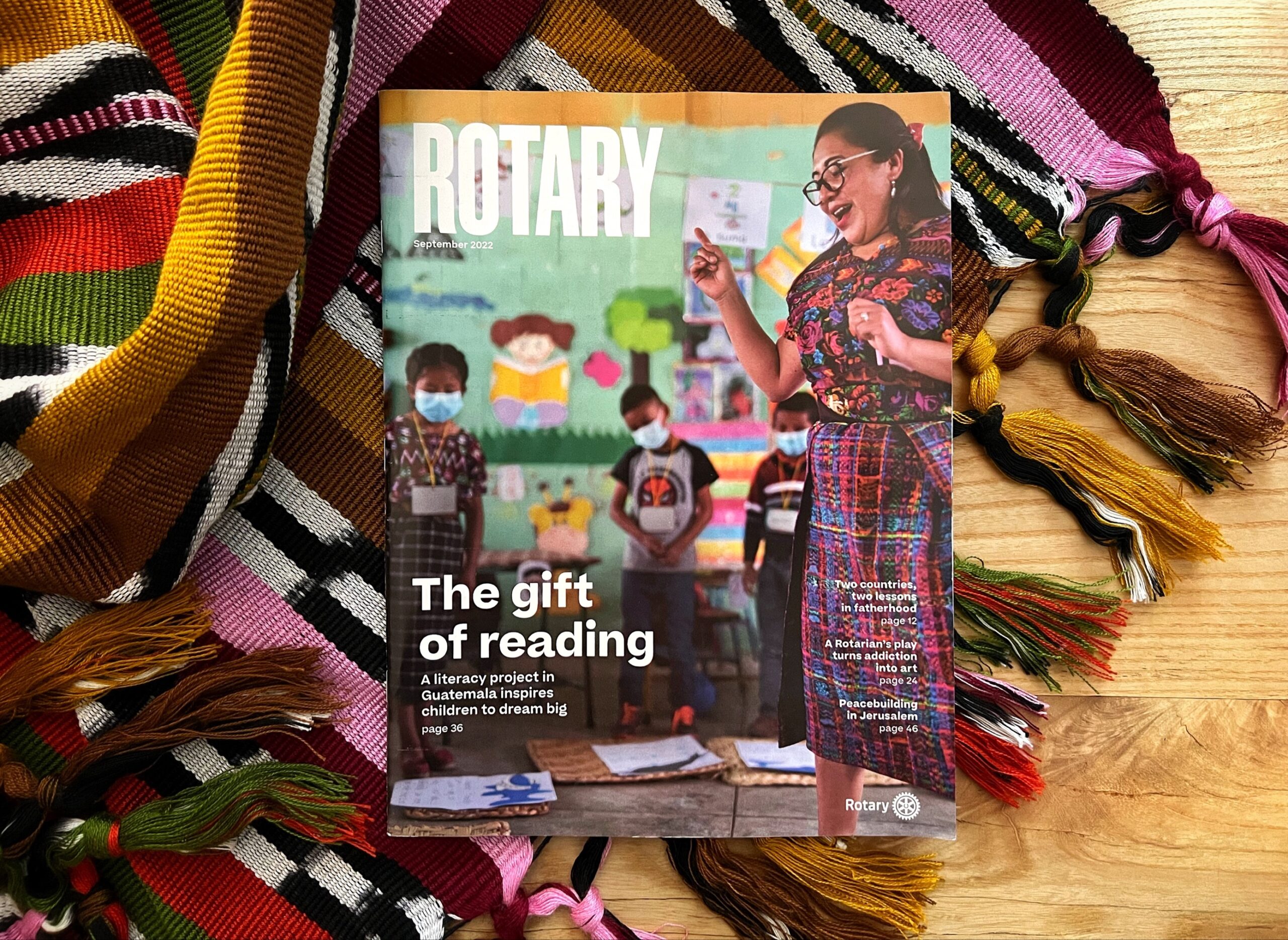 Thanks to a cover story in September's Rotary Magazine, Rotarians across the globe are learning what you already knew – the Guatemala Literacy Project is transforming a generation of students through education. You are transforming a generation.
This article highlights the many lives the GLP impacts, including:
Children learning to read who might otherwise never get the chance
Students–whose parents dropped out after second grade–who are graduating from high school
Young professionals who benefited from GLP programs themselves and are now helping the next cohort of young people find success
We are so grateful to Rotary magazine and Rotary International President Jennifer Jones for shining a light on the incredible work accomplished by you and other Rotarians throughout the world who support the Guatemala Literacy Project.
Flip through the Rotary Magazine feature, as well as the President's Message, here using the left and right arrows. Click on each page to enlarge or open the article as an online PDF in a new tab here.
Together we have achieved so much, but there is still work left to do. Please don't forget to make your club's pledge to this year's GLP Global Grant with our easy online form.
Do you know someone who might want to learn more about the GLP?
Please encourage them to sign up here to get the latest updates.